Oriented north or south
High quality accommodation ON MATIRA BEACH
Those 2 villas are detached houses located on the beach.
Each villa has an open kitchen equipped, a beautiful wooden counter with its high chairs, a fully furnished living room and a private gazebo that can easily accommodate six people.

Both bedrooms have their own bathroom as well as a large double bed, sofa bed, wardrobe and desk.
Enjoy the stunning view of the lagoon from your villa, this one being shallow, it is ideal for children.
This is the promise of an unforgettable stay in Bora Bora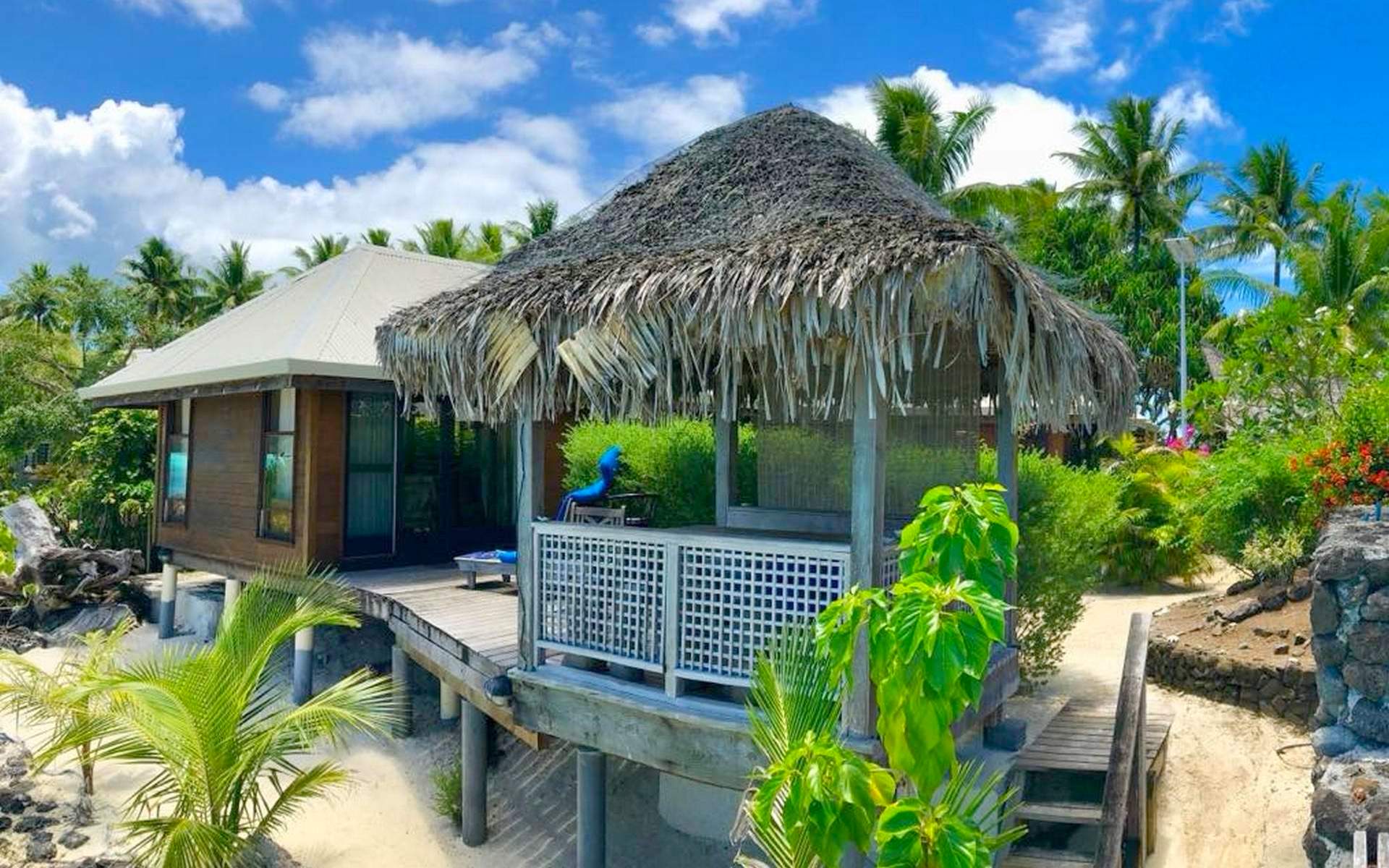 The villa Kahaia is perfect for a family or a couple of friends, if you want to feel at home by the beach this one will allow you to enjoy your stay comfortably. Spacious and bright, you just have to enjoy.
villa from 2 to 6 pers
€336 / night
1 room from 1 to 3 pers
€168 / night
Northen oriented
SEE DETAIL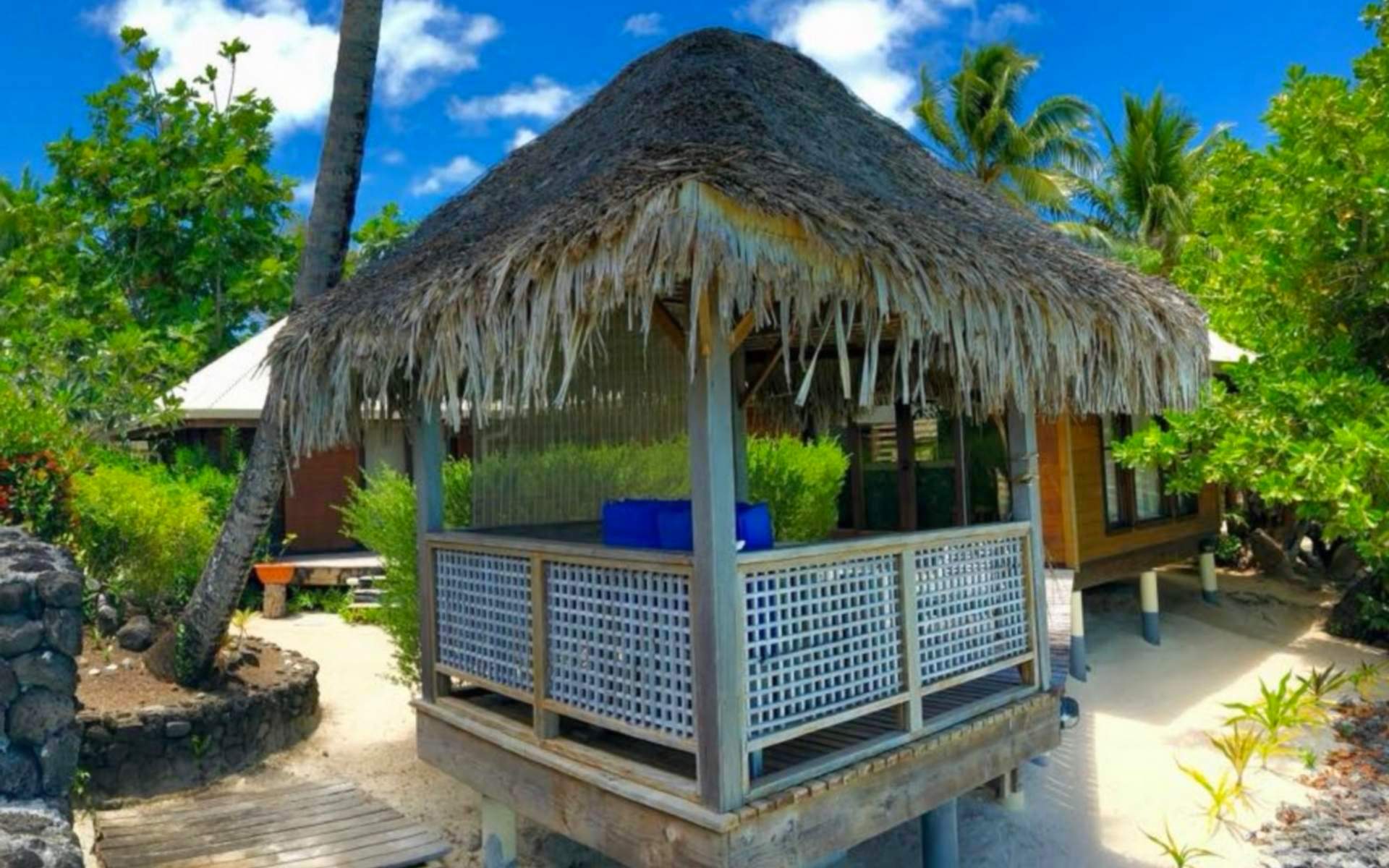 The villa Taina is identical to the villa Kahaia, simply the orientation changes to south. Come, leave your luggage and stroll down sandy beaches and swim in the turquoise water teeming with colorful marine life while children can unleash their spirit of adventure in shallow water.
villa from 2 to 6 pers
€336 / night
1 room from 1 to 3 pers
€168 / night
Southern oriented
SEE DETAIL